BRL-LN Series Vertical Mixing Machine
BRL-LN series vertical mixing machine units are widely used for mixing, drying, coloring for all kinds of resin such as PVC, PP, PE. They can also be used for drying and devolatilization of engineering plastics, like ABS, polycarbonate etc., and mixing of phenolic resin.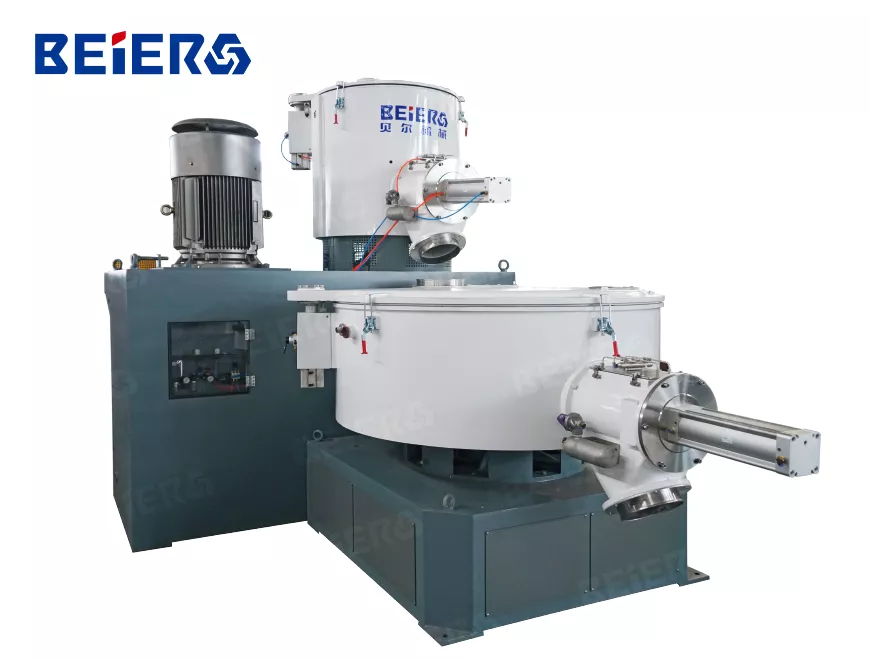 This mixing machine is composed of hot mixer and cooling mixer, the material from hot mixer will enter in the cooling mixer automatically, so it can eliminate gas and prevent caking.
Vertical Mixing Machine Detail: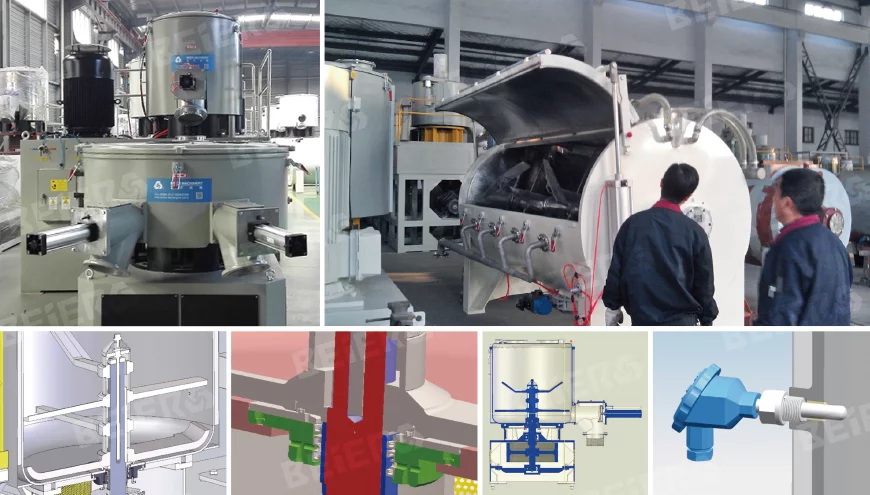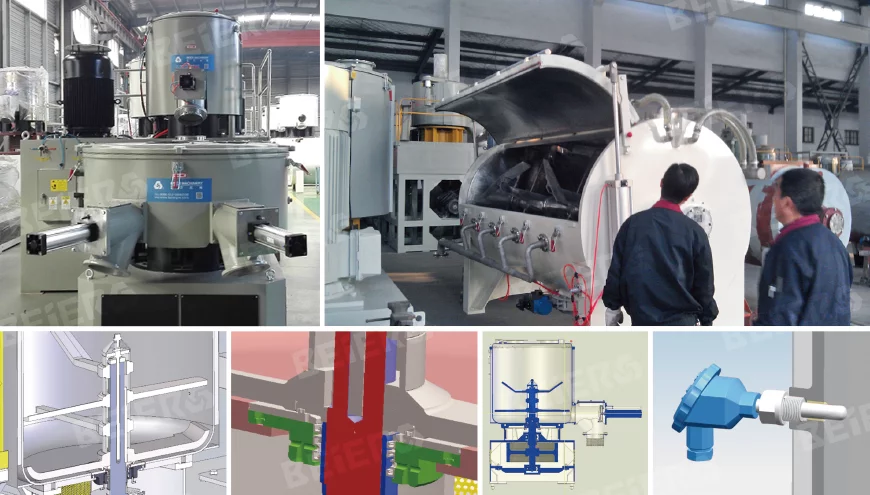 Technical Parameter:
| | | | | | |
| --- | --- | --- | --- | --- | --- |
| BRL-LN | Heat/Cool | Heat/Cool | Heat/Cool | Heat/Cool | Heat/Cool |
| Total volume(L) | 100/200 | 200/500 | 300/600 | 500/1250 | 800/2000 |
| Effective capacity(L) | 65/130 | 150/320 | 225/380 | 330/750 | 600/1400 |
| Stirring speed(rpm) | 650/1300/200 | 475/950/130 | 475/950/100 | 430/860/70 | 370/740/50 |
| Mixing time | 8-12 | 8-12 | 8-12 | 8-12 | 8-12 |
| Motor power(kw) | 14/22/7.5 | 30/42/11 | 40/55/11 | 55/75/15 | 83/110/22 |
| Output(kg/h) | 165 | 330 | 495 | 825 | 1320 |