BRL-WN Series Horizontal Mixing Machine
BRL-WN series horizontal mixing machine is used for mixing, stirring, drying, coloring of plastics, rubber, and chemical etc. The horizontal mixing machine is an ideal equipment for processing plastic board, pipe, profile and degradation plastics.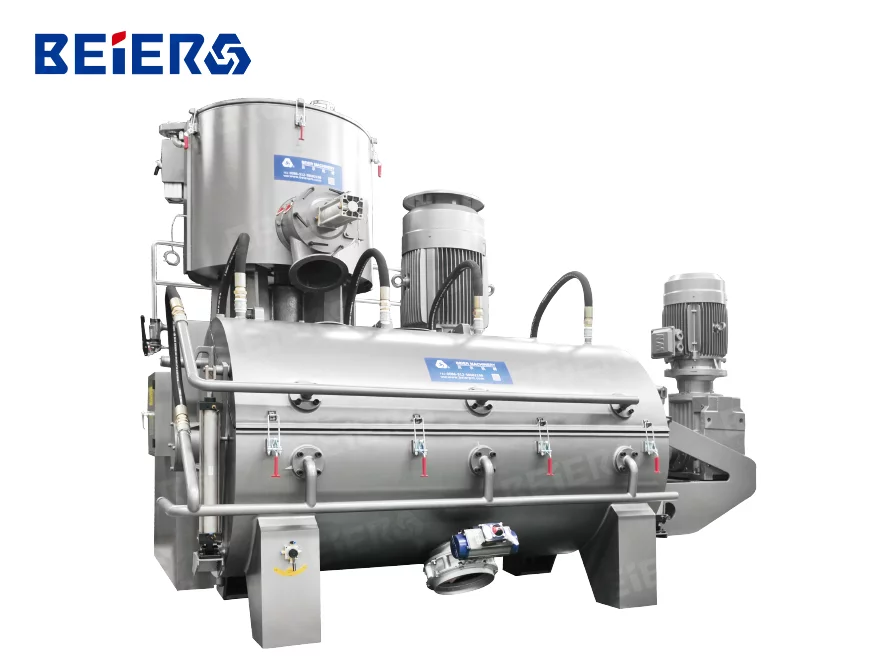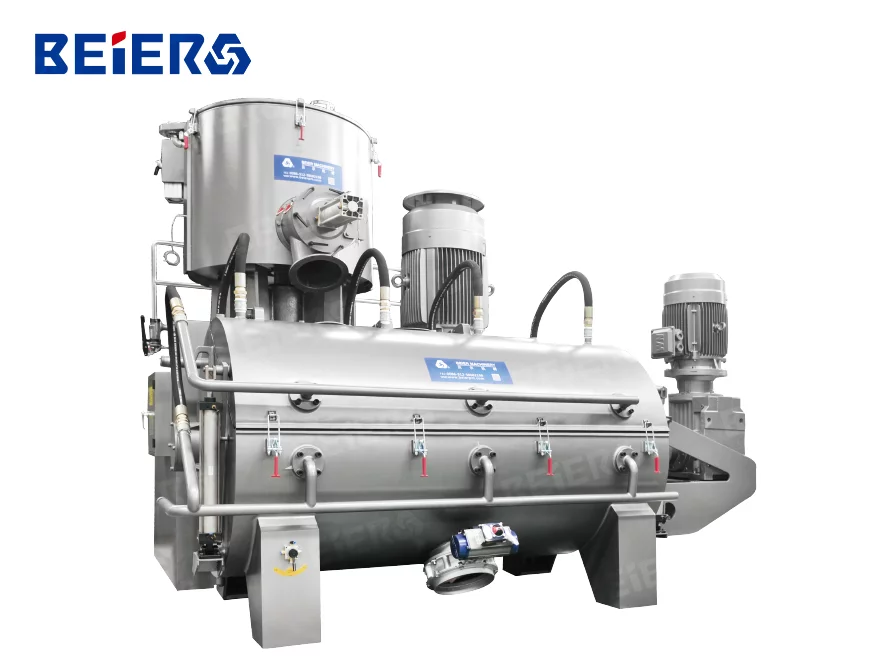 Beier Machinery digest and absorb foreign advanced technology for making the mixer. The mixing machine adopts the principle of negative pressure mixing. Adopt imported famous brands electrical elements and PLC control. The horizontal mixer machine has the characters of high automation, and high efficiency. The blade is cast of stainless steel and passed the dynamic and static balance test. The blades of cooling mixer adopt the advanced spiral stirring structure, which avoid the dead angle, and make sure the complete discharging and great cooling effect.
Horizontal Mixing Machine Detail: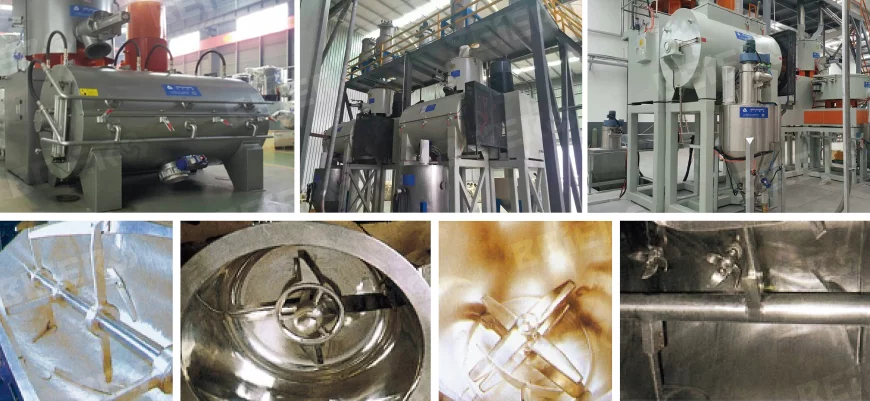 Technical parameter:
| | | | | | |
| --- | --- | --- | --- | --- | --- |
| BRL-WN | Heat/cool | Heat/cool | Heat/cool | Heat/cool | Heat/cool |
| Total volume(L) | 500/1500 | 800/2500 | 1000/3000 | 800*2/4000 | 1300/4500 |
| Effective capacity(L) | 330/1000 | 600/1750 | 700/2100 | 1200/2700 | 900/3100 |
| Stirring speed(rpm) | 430/860/60 | 370/740/60 | 300/600/50 | 350/700/50 | 300/600/50 |
| Mixing time | 8-15 | 8-15 | 8-15 | 8-15 | 8-15 |
| Motor power(kW) | 55/75/18.5 | 83/110/30 | 110/160/30 | 83/110*2/37 | 220/45 |
| Weight(kg) | 5500 | 7500 | 8500 | 10000 | 13000 |
| Output(kg/h) | 825 | 1320 | 1650 | 2640 | 1900 |